File a Claim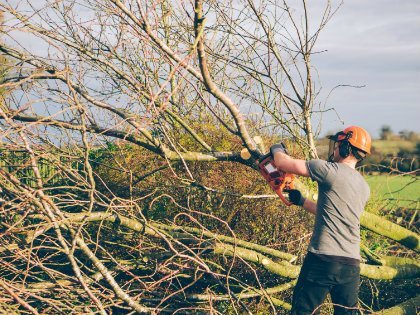 If it becomes necessary to file a claim we ask that you contact our office and we will take any necessary information to get the claim process started. If our office is closed you may report the claim directly to your insurance company.
If it is an automobile claim you can find the insurance company phone number on your automobile insurance identification card or if it is a homeowner's claim you can find the phone number to the insurance company on the declarations page of your policy.
For your convenience we have listed the claim numbers for all of the insurance companies we represent. If for some reason you cannot find your insurance company on the list below please, contact us.
If you have had a water/wind or fire damage claim and need immediate help with clean up and/or temporary repairs you may contact one of the following emergency claims contractors:
Servpro at 800-737-8776
ServiceMaster at 561-777-6460
Remember:
If possible, take photos of any damage.
Make a list of all damaged or stolen items.
Protect your property from further loss or damage and make temporary repairs if necessary.
Save all receipts.
Insurance Company
American Collectors
American Integrity
Auto-Owners/Southern Owners/Owners
Bankers/First Community
Citizens
Cypress P&C Insurance
Federated National
Florida Family
Florida Peninsula
Homeowners Choice
Metropolitan/MetLife
Olympus
Progressive
Safepoint Insurance
Southern Oak
Universal Property & Casualty
United Property & Casualty
Wright/Fidelity Flood
Claims Phone Number
800-360-2277
866-277-9871
888-252-4626
800-765-9700
866-411-2742
888-352-9773
800-784-1793
888-486-4663
877-994-8368
866-324-3138
800-854-6011
866-281-2242
800-274-4499
866-483-5246
877-900-2280
866-999-0898
800-882-0180
800-725-9472